Struggling to start on that diet that you promised yourself you would start on Monday… but that Monday was last April?
Want to lead a healthier lifestyle but everything just looks so delicious you can't help yourself?
Wish you exercised more, but spandex, sweatbands and joggers' nipple isn't really your look?
Never fear, your Aunty Acid is hear to guide you through the tricky world of dieting. Just because it has the word 'die' in the name doesn't mean it will make you feel like doing that!
Nooo, not at all! Not even a little teeny tiny bit! You'll see. Really. Honestly. Trust me.
1. I heard the secret of starting a successful diet is all in the preparation
So I removed all the fattening food from my house. It was freakin' delicious.
2. They say if you're not hungry enough to eat an apple, then you're not really hungry, you're just bored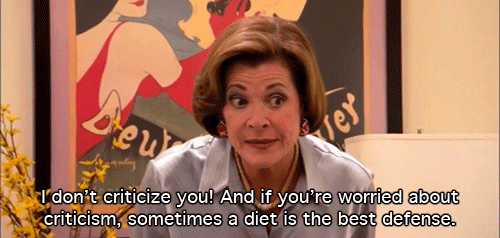 But it also turns out that eating is one of my favorite hobbies, and you wouldn't take a girl's best pastime off her now, would you?
3. Apparently eggs are a great food to eat if you're on a diet
Here's a quick and easy recipe for you: I like to add my eggs to flour, butter and cocoa and mine for 30 minutes… in a freakin' cake tin.
4. Once you lick the frosting off a cupcake, it becomes a muffin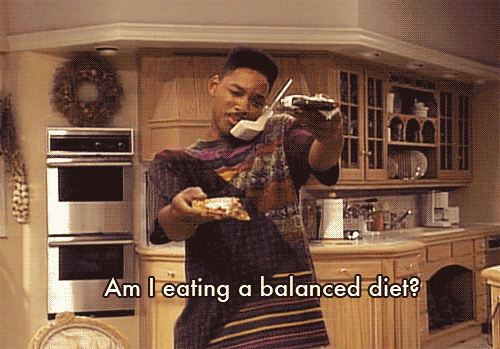 And we all know muffins are healthy!
5. Whenever you get given a salad to eat, don't reply with:
"Ah salad! It seems like you've accidentally given me the food that my food eats here."
6. They say that if you enjoy a diet with lots of different colors in it, then it's healthy!
Oh no, I swallowed some food coloring. It feels like I'm dying a little on the inside.
7. Try to get some exercise in any way you can!
I'm sorry I called the police when I saw you running. I had no idea people did that for fun.
8. Be thankful for what you've got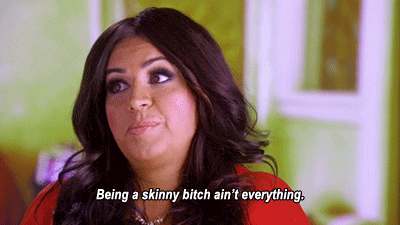 Apparently, on average there are seven people in the world who look similar to you. Guys, I'm really sorry.
9. Really, you have to WANT to change your habits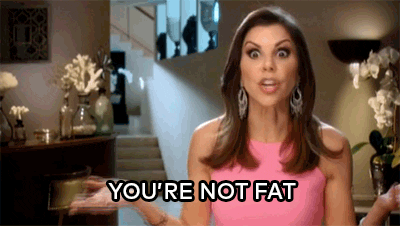 You've never known fear until you've got stuck in a dress in a store changing room.
10. Here's a tip for preparing delicious healthy meals I learned this week
It turns out that despite it's name, pepper spray is NOT a quick and easy way of seasoning pasta! Who knew!
11. I start each day with a healthy green smoothie
The bartender calls it a 'mojito' but whatever.
12. Always eat a balanced and nutritious breakfast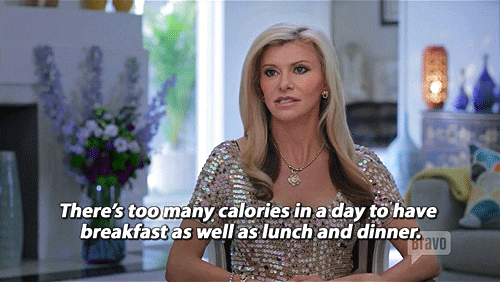 The bigger the Cheerio I eat for breakfast, the better it tastes. I mean, look at donuts.
13. Forget push-ups, try curl-ups!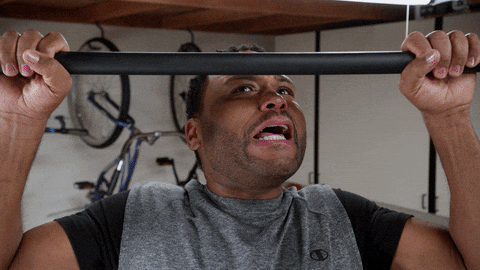 I curl up into a ball and cry about exercising!
14. I went for a run this morning but I came back after two minutes because I forgot something
I forgot that I'm so out of shape I can only run for two minutes.
15. If we shouldn't eat midnight snacks, why does every fridge have a light inside it?
A moment of silence please, for all the food we have dropped in the dark in our lives.
Did you enjoy my diet tips? Let me know if they were helpful, or if you have any of your own, with a COMMENT! Don't forget to SHARE this article with your family and friends too!